| | |
| --- | --- |
| Posted by Al Rubosky on March 8, 2019 at 6:05 PM | |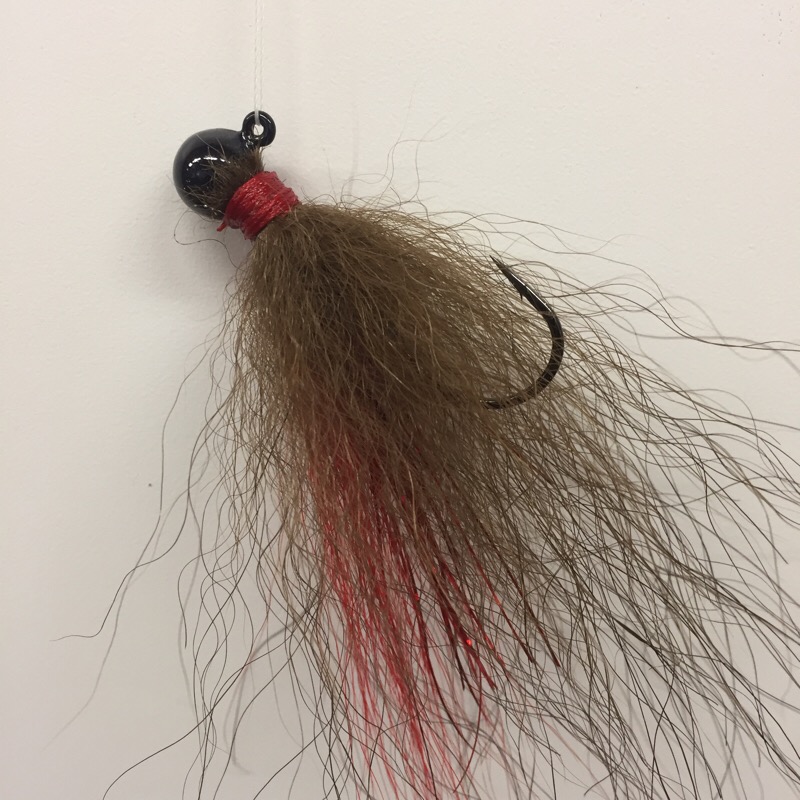 Fishing hair jigs in early spring on lakes, rivers, and ponds has been done for decades. 
Hair jigs are tied using hair from black bear, grizzly bear, or the tails of deer, fox, or squirrel.  Even some synthetic materials are available.
Fishermen find hair jigs most effective from ice out, until the waters warm to above 50 degrees.  In contrast to silicone skirt materials, natural hair moves and twitches in even the coldest water.  The silicone skirt material found on most jigs become stiff and lifeless under these conditions.
Hair jigs are also great to use when conditions get tough and you are looking for a smaller bait profile. 
Hair jigs are tied on many different style heads including: ball, Arkie, and football. And are available in a variety of weights from 1/8 oz. up to 1 oz.
Certainly not new to the fishing world, hair jigs may be something to add to your arsenal for 2019.  Fish on!
BassGrubb-Ohiofish.com