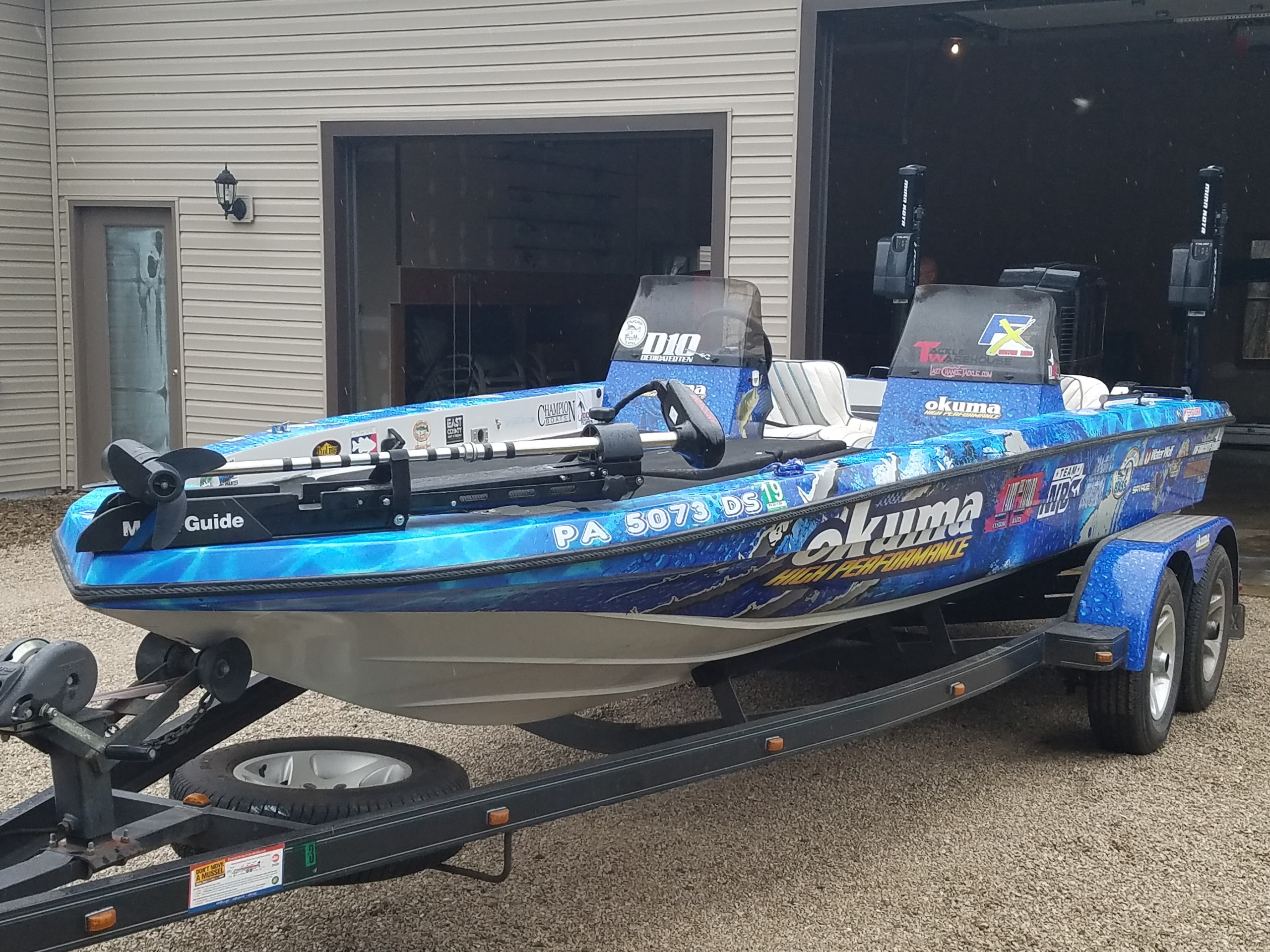 This humurous tale begins with my younger brother Luke fufilling his lifelong dream of owning a bass boat.  Luke purchsed his boat from a gentleman named Bubba Redding, who lives in California.  Bubba, having been a successful tournament angler for many years, had accumulated a large number of fishing sponsors.  Consequently, to give these guys their proper recognition, he wrapped his boat and trailer in a beautiful ocean blue color, and displayed the logos of each of these sponsors.
     After the boat purchase, my brother Luke and I promptly joined the Western Pennsylvavia Bass Team Series.  We entered their first tournament of the year, which was held in April at Raystown lake, located in northern Pennsylvania.  Raystown Lake is an impounded river system, with steep sloping banks and water depths up to 200'.  Since most of our fishing experiences had been at lakes with a maximum depth of about 30', we began our first tournament in a type of lake very foreign to both of us, to say the least.  
     Raystown Lake is about a 4 hour drive from our homes.  Due to the cost of fuel and hotels, we were unable to pre-fish on the lake at all.  In fact, the morning of the tournament was the first time either of us had ever seen Raystown Lake.
     Now imagine how the competitors at this event may have reacted when they saw us roll up in this beautiful bass boat from California, all wrapped in ocean blue with no less than 30 sponsors logos all over the boat.  I am willing to bet that some of these guys believed that some profesional anglers had come to fish the event.  Needless to say, that couldn't be further from the truth.
     The temperature during the event was about 39 degrees with a west wind blowing steadily all day. Finding and catching fish was especially difficult under these conditions.  Since we had no fishing history on this body of water, our fishing strategy was to fish a specific area for a short time, and then relocate.  Each time we moved to a new location, at least 3 boats full of tournament anglers would move into the same area that we had just vacated.  This happened time after time, each time we moved, all day long.  Unfortunately for those poor guys, they were following a fancy boat and two anglers who had less of a clue where the fish were than they did.  Normally a good strategy, it is safe to say that on that particular day, looks can be deceiving!
     We managed to get only one bite, and caught the nice 2.5 pound smallmouth bass pictured below.  We had a great time, but still have quite a bit to learn about tournament angling.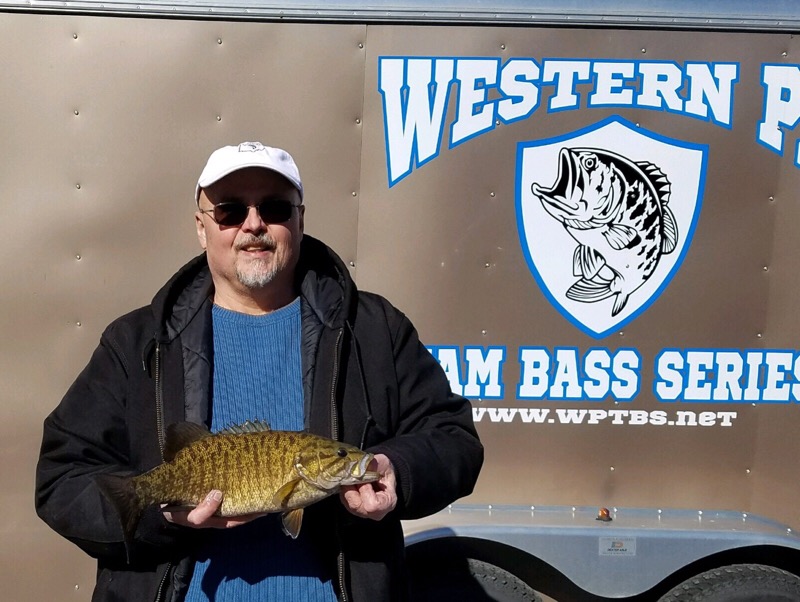 Al Rubosky
BassGrubb-Ohiofish.com